Are you aware of the changes coming to the alcohol industry in California summer of '22? No? You're not alone. California has a new alcohol law taking affect this year but most venues that serve don't seem to be aware. We discuss what this new law is, where you can get certified and why this law was important for the state to pass.
California's new alcohol law : all servers must become state certified by July 1st 2022
The California Alcohol and Beverage Coalition has passed a new law, Assembly Bill 1221, requiring all people involved in the service of alcohol to become state certified. The law was originally passed back in 2017 and was intended to go into place early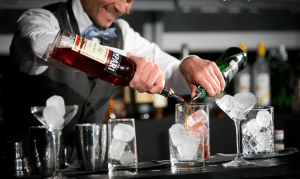 2020. Due to the pandemic, the law was pushed back for almost two years until this current summer.
Assembly Bill 1221 is also referred to as the Responsible Beverage Training Act. It's purpose is exactly what it sounds like. Make sure those involved with the service of alcohol are trained responsibly. Starting July 1st, 2022 any persons working on a site where there is alcohol consumed will need to take a short course and pass a test to become certified. This includes all waitstaff, bartenders, bouncers, mangers, owners, etc. Those hired after the July due date will have 60 days to complete their certification.
Although the due date is near, many in the industry have no idea that this new alcohol law exist. According to the  La Times there is "worry from some in the industry about a lack of awareness." Our own office manager, Vicki Brown was quoted in the article about how many questions we have received regarding this new required training;
"In the beginning it was like, 'Oh, my gosh, I don't understand,'" Brown said. "But now that it's crunchtime, it's going smoother, though we still have a lot of people who have a lot of questions."
So, where do you get certified?
Getting certified is easier than you think. The course is only 2 hours long, available online and go at your own pace. Afterwards, there is a short quiz. Then your certification is complete. Voila! Sign up for a course here.
Comedy Seller Server is the only all video course approved by the state of California. On top of that, it also the only course written by real comedians. We understand these things are boring. So, we tried to make our course as painless as possible while still being educational. Also, for large groups or to get your whole company done at once we offer corporate discounts. To sign up for a corporate class, click here.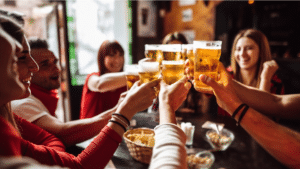 Why is this law important and good for the state of California
While most people might not see the immediate need for this law, the hope is it will make a large impact on alcohol related incidents. In fact, the law was originally passed after a car crash allegedly caused by a drunk driver killed two UC San Diego medical students and seriously injured three others. California wants to make sure every one understands the possible dangers that come with consuming alcohol. Also, this serves as a protection against lawsuits holding establishments and/or servers responsible for said incidents.
An Alcohol and Beverage course will cover: over serving, properly checking I.D's, alcohol symptom poisoning, proper pour ratios, and much much more. In turn, creating more responsibly employees. This has been proven by other states that have had these laws in place for years. Texas' versions TABC has been shown to reduce alcohol related incidents. This saves both establishments who serve alcohol and the state hundred of thousands of dollars each year.
Don't hesitate to get your Responsible Beverage Training completed. Happy serving.