New York alcohol awareness training program is crucial for anyone who serves or sells alcohol. You may find yourself wondering, what is the purpose of programs like this? Is it necessary? Do you need it? Do your coworkers need it? Firstly, we explain what an alcohol awareness training program (ATAP) is. Who it can benefit. Lastly, how you can get certified online today!
What is New York alcohol awareness training program (ATAP)
The purpose of ATAP is to prevent the dangerous consequences that can unfortunately be attributed to the service of alcohol. For example, over-serving patrons or serving to minors. One of the main dangers of serving without proper alcohol training is the risk of liability. For example, if a patron becomes excessively intoxicated and harms themselves or others, the server or establishment could be held liable for damages! No one wants this to happen. Additionally, serving alcohol to minors can result in hefty fines and even the loss of a liquor license. Legal liability is one of the main concerns ATAP. The only way to avoid this is to make all servers, waiters/waitress, bouncers, bartenders and even mangers are properly trained.
What will an ATAP course cover
A New York alcohol awareness training program covers a multitude of laws, practices and tips to keep your establishment safe. Here are just a few examples of what a course will cover.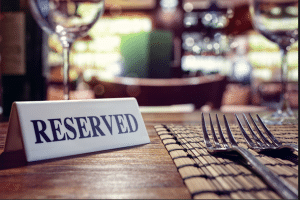 Identifying signs of intoxication
Checking identification
Handling difficult patrons
Refusing service
Emergency procedures
State and local laws
Responsible alcohol service
Communication and team work
Cultural sensitivity
Customer service and hospitality
How to get your ATAP certification?
Comedy Seller Server is one the most convenient and easiest online alcohol awareness training programs for people to take.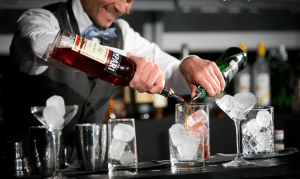 Additionally, the course course has been approved by the NY State Liquor Authority and meets all ATAP requirements. Not only is it state approved, it is the only all video course written by real comedians. You wont want to skip any sections of this course. Trust us when we say, you will want to pay attention. Furthermore, the course can be completed online and at your own pace. Log in and out whenever you like. You can even use your mobile phone. Once you have completed the course participants receive a certificate of completion instantly!
Overall, alcohol awareness training is crucial for anyone involved in the service or sale of alcohol in New York. It helps to prevent dangerous situations and legal liabilities and also demonstrates a commitment to responsible service. Here at Comedy Seller Server we want alcohol to be fun! That is why we have made a course with guaranteed laughs and guaranteed learning!