New York Alcohol and Beverage Training Awareness Certification, Why you need it and how to get it. Alcohol and Beverage training certification can help anyone that deals with the sale of alcohol immensely! It keeps you and your customers safe in a multitude of ways. Everyone in alcohol and beverage needs to be aware of when someone is over served, how to properly check I.D's, and basic safety knowledge. This not only protects the establishment but also the individual from being sued by knowingly or unknowingly breaking a law. The New York Alcohol Training and Awareness Program (ATAP) is voluntary but very heavily advised. Certain establishments may also require their employees take training before being hired.
What is at stake if you don't take an ATAP 
Alcohol is all fun and games until it isn't! It is also a huge money maker for restaurants and bars. If your staff or management is not following New York Laws, you risk large fines and/or the chance of getting your license to serve alcohol taken away. With great fun comes great responsibility, unfortunately.
Losing your liquor license is one of the biggest upsets an establishment can face. As you may already known, it is not easy to obtain a liquor license. If you license is taken away, you can reapply but the application process is lengthy and costly. The state can also decide that they no longer wish to grant you a license. This means you may not sell any alcohol what so ever. This can be a huge blow to any restaurants profits.

On top of risking a liquor license you can also be sued! Don't believe us, Check out what some New York lawyers have to say about sewing a bars:
Excessive drinking causes loss of inhibitions which may lead to over drinking. In such a case, expectations of personal accountability may go down, hence, some responsibility falls on the owner of the bar to stop serving alcohol and also make efforts to ensure that the drunk person does not drive. If the accident is caused by a drunk driver after leaving bar, then drunk driving accident lawyer can sue the bar under "dram shop case".

What is a dram shop law?

The law holds businesses liable when they serve or sell alcohol to minors or to clearly drunk people who cause accidents and subsequent injuries or other losses. There are two types of dram shop cases – (1) first party dram shop case, under which the intoxicated person can hold the bar owner responsible for over serving him or her which led to an accident or injuries, and (2) third party dram shop case, under which victims of a drunk driving accident can hold the bar responsible for causing the accident. 
The Types of New York Alcohol and Beverage Training
There are two types of online training for Alcohol and Beverage in New York: "On" and "Off" premise training.
The on-premises training is for employees selling and serving alcoholic beverages in Restaurants, Bars, Clubs, Hotels, Breweries, and Events. Basically, the alcohol is being consumed on premise. This does not only include waiters who have direct contact with alcohol. This also includes managers even if they are not present for the actual sale.

The off-premises course is suitable for individuals employed at Gas Stations, Convenience Stores, Grocery Stores, and Liquor Shops. This is basically alcohol sales meant to be consumed somewhere else. If the drink is not able to be consumed in the establishment you work at, it is Off premise.
Here at ComedySellerServer, you will see both on and off premise courses available. Both with the same amount of humor. Both with the same amount of necessary knowledge. Don't hesitate to get started! Remember, this course is online and go at your own pace. Start and stop as much as necessary.
Why Comedy Seller Server?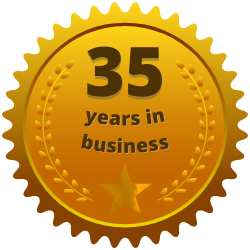 In case the name didn't give it away, we are funny! We hire real comedians to make learning fun! Check out our blog on why learning with laughter is the most beneficial. On top of that, we are 100% videos. How many times have you wanted to fall asleep reading words on a screen? Not ideal. Our course has a series of animated and real videos that will keep you entertained the entire time!
Start and stop at your won pace! Life is busy, we know. The best part about competing your training online is being able to start and stop as you please. This goes for both on and off premise course. Both courses can be taken online. Once finished you have the ability to immediately print your certification.
Competitive pricing. Not only is our course the most fun, we also have some of the best pricing. You wont find any hidden fees or extra cost. We are the lowest you will find!
New York Alcohol and Beverage commission approved. Each online and in person course must be approved by the state. We are not only approved but very highly related. Come see why people love taking their certification with Comedy Seller Server.
Restaurants are hiring now more than ever! Get a leg up on your resume
New York is finally almost back to all its glory. It has been a tough year for everyone and finally, restaurant and bars are allowed to open! We all missed them dearly.
With this new opening has come new hires. A lot of people are looking for jobs in the service industry currently. Having an on or off premise Alcohol and Beverage Certification can be a huge plus on your resume. This not only shows that you are knowledgable but ready for the responsibility that comes from the job.
After completing the course you will immediately have access to your certificate. You can either print this or email a copy to your future employer. This certification will say your name and the date you successfully completed your course. Getting you one step closer to getting hired!
We hope this blog helped clear any questions you had about Alcohol and Beverage Certification in New York! Don't forget to sign up and register!