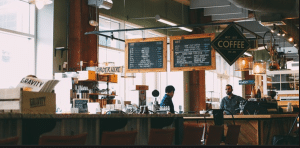 "You've been served" is not something you want to hear while you're serving food at your restaurant. Or alcohol, for that matter. 'Liability' means that you're legally responsible for something. And in this age of a pandemic, all our information living online on the internet, and ever-stricter liquor liability laws (to name just a few), it's tougher than ever being a restaurant owner and staying on the right side of the law.
Protecting yourself, your business, and the people that work for you at your restaurant can be better managed by examining these five key areas where you can reduce your restaurant liability:
Five Ways to Reduce Restaurant Risk
1. Food Liabilities
Food contamination is an increasingly common concern ever since the onset of the pandemic. People's fears are heightened as to where and how they are getting sick, and suspicious food is increasingly coming under the microscope. Restaurant owners hate food going to waste, and spoilage has become an issue with lockdowns and limited trade.
Taking part in a Responsible Food Vendor program in the state where you operate is one way to get you and your staff clued up to food serving protocol. Restaurant insurance from a sick customer seeking legal retribution is another.
2. Employee Liabilities
The risk of injury on the job for employees puts you, the employer, at risk. The safest way to mitigate employee liability is to ensure that your staff are all adequately trained and have a Workers Compensation Insurance Policy in place. Everything from lost wages to medical bills is covered in a nasty accident occurring in the kitchen.
You can take this a step further with Employment Practices Liability insurance. This covers your legal fees in the event of a harassment or discrimination case, workplace violence, or slander. Tempers can flare in a kitchen. When they do, it's good to be prepared.
3. Commercial Auto Liabilities
If you've adapted to less walk-in business by offering deliveries, you might have overlooked who's using what cars for business-related purposes. If an accident occurs to an employee while driving on the job, you'll need a solid commercial auto insurance policy.
4. Cyber Liabilities
Cyber-crimes are on the up, what with the migration of all our personal data online. Credit and debit card fraud happens a lot in the restaurant trade, as these establishments are considered soft targets.
Cyber liability insurance is a relatively new field of insurance, but for the small monthly premiums, it may well be worth your peace of mind to know that you are protected in the event of someone stealing your online information and then holding you to ransom.
5. Liquor Liabilities
Your business liability insurance should cover your liquor liability. Selling alcohol comes with an ever-increasing risk. More and more states are requiring your staff to be 'safe serve' certified. In the safe way as a responsible vendor program teaches you how to sanitize properly before serving food, a safe serve alcohol program such as that offered by Comedy Seller Server educates staff in the appropriate manner for serving alcohol.
Everything from 'how to tell if a customer is intoxicated', through to, 'how to check for fake IDs' is covered in a safe serve course. These courses are state-certified, and the restaurant is usually able to negotiate better insurance premiums as an added bonus.
Choosing Comedy Seller Server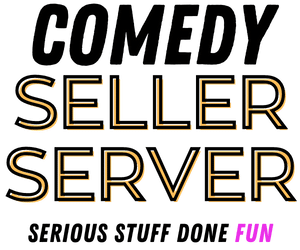 Our online seller/server training course teaches employees to take their actions seriously and the potential consequences if they do not. We educate best by including entertainment – resulting in staff that are not only certified but savvy too. Because you want accountable, responsible staff that can use their initiative and intuition when it comes to the grey area of serving a customer one too many drinks.
If you are serious about reducing restaurant risk, and love your customers as we do, you'll want them to keep coming back. The best way to do this is to ensure that they get home safely after time at your restaurant. And the brightest way to ensure that happens is by choosing Comedy Seller Server as the most light-hearted way you can tackle the serious job of reducing your restaurant's liquor liability.