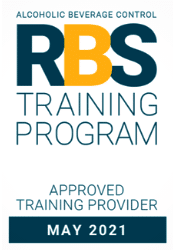 It's time to get your ducks in a row before lining up those shots at the bar to serve some eager customers. We're talking about server safe training – ensuring that whether you're a bar owner, a waiter, a bouncer, or a business owner involved in the sale of alcohol, you need to be serve safe certified. 
All across America, new state laws are coming into effect regarding the sale of alcohol in 2022. These laws are intended to help curb alcohol-related harm within local communities, particularly in regard to drunk driving and alcohol-related crimes. 
As more Americans taste freedom after the pandemic and travel again, bars and restaurants are back in business. It's easy to get caught up in making money and forgetting about the new laws that apply. Anyone who comes into contact with the serving of alcohol needs to undergo server safe training. Whether you're a student looking to pick up extra shifts as a barman, or working after hours as a bouncer, you'll need safe serve certification in 2022. 
Bouncers check for IDs for underage drinkers, waitrons need to be able to tell if a customer has had too much to drink, and bartenders need to know when to stop serving a drunk customer and ensure they get home safely without driving their own car. 
The whole staff contingent needs to work in unison to ensure that alcohol is consumed responsibly and that there is no likelihood of the venue being found at fault should an accident occur later in the night and fingers are pointed at you or the establishment where you work. It's a wise idea for owners to be safe serve certified, and it's imperative for managers too.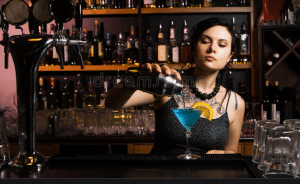 For individuals looking to get a foot in the door in the hospitality industry, having completed your server safe training makes you imminently more employable. As part of a team at work that deals with serving alcohol in a safe and responsible manner (while still creating an enjoyable atmosphere), safe serve training will help you to become aware of your role in that team – and how to pay attention to red flags. 
From potentially underage out-of-towners arriving drunk to a local who doesn't know their own limits on a particular night, you can address these situations by learning savvy responses.
Comedy Seller Server – Online and In Charge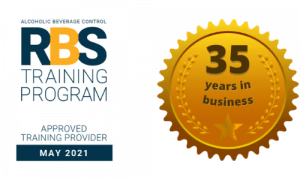 Be your own boss before the law catches up with you and join the thousands of people getting safe serve certified with Comedy Seller Server. Our 100% complete online serve safe course is fast and efficient, and we throw in a chuckle for good measure. 
By adding a splash of good humor to our online safe serving certification, we ensure that staff who train with us retain their knowledge for years to come – making you better equipped to apply that knowledge in the hospitality industry. 
If you're looking for the smartest, safest way to get you and/or your establishment staff safe serve certified, now is the best time to do it. And look no further than Comedy Seller Server