What are the new regulations for the food and beverage industry?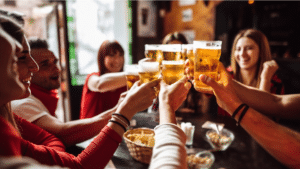 With restaurants, bars, hotels and many other food and beverage establishments opening up their doors to new customers in 2022, it's absolutely vital that owners of these establishments make sure that their staff is prepared and properly trained to serve their customers safely and professionally. 
Online certifications provide the perfect addition for those who want to take their hospitality skills up a notch when it comes to serving certificates for restaurant staff. And this isn't just any certificate – it's proof that you've taken your serving responsibility on board. People fulfilling the roles of bartenders, waitstaff, and restaurant owners need to ensure they remain compliant in the sale and serving of food and alcohol. 
There is a comedic element in undergoing your server safe training with Comedy Seller Server – We want to help you have fun while you retain the important information you learn, so you can pass the test and get your certificate in record time. 
More and more states across the U.S. are making it a legal requirement for bartenders, waitstaff, and restaurant owners to undergo server safe training. It's part of a national consciousness to own up to our collective serving responsibility with alcohol, as well as the sale thereof.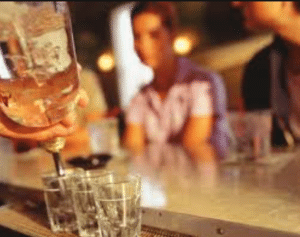 In the same way that food establishments need to undergo safe serve certification for food so that they lessen the risk of foodborne illnesses and ensure that hygiene standards are met, bartenders, waitstaff and restaurant owners require serve safe certifications for the responsible sale of alcohol. 
With Comedy Seller Server you'll learn the ins and outs of how to spot underage persons attempting to buy alcohol, the tell-tale signs if a customer is inebriated and shouldn't be served anymore, and how to address patrons who have had one too many and are looking to get behind the wheel of a car. 
If you're looking to begin your career as a bartender, then our course is an absolute must. With our course, you'll be imminently more employable, as you'll be up to date on the latest local laws and will get a good understanding of serving responsibility.
If you're a restaurant or business owner involved with the sale or serving of alcohol, serving certificates for restaurant staff and all affiliated employees will ensure your team remains on the same page and works together to ensure that safety standards are being met in the sale of alcoholic beverages. 
Together, your team will be better equipped to handle rowdy customers and ensure that a high standard of conduct in the workplace is maintained. In doing so, the added bonus is that venue liability is then greatly reduced as well – not to mention insurance premiums. 
Laugh While You Learn With Comedy Seller Server
With a simple click of a button with Comedy Seller Server, you can soon be on your way to being the proud owner of safe serve certification. Once you've completed our 100% online course in a matter of hours, you can download your certificate and proudly show it off to relevant authorities and family members. 
You can frame it and hang it up on the wall of your home or establishment, or if you're an aspiring bartender on the hunt for a new job, you can fold it up and keep it in your wallet.
Getting serving certificates for restaurant staff has never been easier. Like a good cocktail, we mix in a few laughs to make the medicine of 'fact learning' go down. With a dash of humor, you'll retain the info you need to pass the final exam with flying colors.