ABC training is not only a necessary step for those in the alcohol industry in California, it is legally required. ABC stands for alcohol and beverage control. The purpose of this department is to oversee everything related to the sale of alcohol in the state.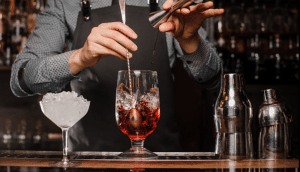 This includes; licenses, trade practices, training, labor relations, and many more.
ABC training and RBS
In August of 2022 the Alcohol and Beverage Control Commission implemented a new mandatory course called Responsible Beverage Service (RBS). According to the ABC training website, RBS is meant to "teach servers how to responsibly serve alcoholic beverages for on-premises consumption and mitigate alcohol-related harm in California communities."
Curious as to how you can get RBS certified? You can get certified today by taking an online course followed by a short exam. Dont worry, its multiple choice and if you payed attention, you'll have no issues! Ready to get certified? Follow the bellow steps.
Get your mandatory ABC training done in 6 Easy steps
Sign up at the ABC portal. Click this link and follow the instructions on the official alcohol and beverage control website to register.
Once you have registered you an confirm your account with ABC. After you have done this, you should have an official RBS account number.
Next up, go to ComedySellerSever and sign up by clicking the register now button. When you register, make sure to use the same RBS number you were given before.
Following that, you can now begin your RBS course! Enjoy taking the course at your own pace and from the comfort of you own laptop or mobile phone.
Next up, you will have a short final exam. Don't worry, it isn't anything that wasn't covered thoroughly in the course. Not to mention, you will have 3 total chances to pass the exam.
Lastly, you should receive your certification instantly! Once your finally exam is passed, you are ready to go!
What are the benefits of getting RBS certified and why is it necessary
Responsible Beverage Service (RBS) training is a crucial step for anyone in the alcohol industry. It teaches individuals who serve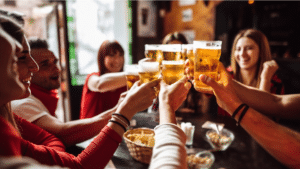 or sell alcohol how to do so responsibly and legally. So why is it necessary to take? First and foremost, RBS training is a legal requirement. In California, all individuals who serve or sell alcohol are required to complete this training program. Failure to do so can result in fines, penalties, or the revocation of your alcohol license.
Beyond being a legal requirement, RBS training is essential for promoting responsible alcohol service. The program teaches individuals how to identify and intervene in situations of potential alcohol abuse. This includes recognizing the signs of intoxication, understanding the legal limits for serving alcohol, and knowing how to handle difficult situations, such as dealing with a patron who has had too much to drink. In addition, it can also benefit businesses by reducing their liability. By ensuring that all employees who serve or sell alcohol have been trained properly, businesses can reduce the risk of accidents and incidents. Furthermore, RBS training can also benefit the employees themselves. By providing them with the knowledge and skills to serve alcohol responsibly, they can gain confidence in their ability to handle difficult situations and make better decisions. This can lead to better customer service and a more positive work environment.
Don't forget it is easy to get certified! You can take an ABC approved course today from the comfort of your own home! You can also start and stop the course as many time as you need. Just follow our 6 easy steps and get your certification emailed to you instantly once you have completed the final exam. Go to ComedySellerServer.com and get registered today!