RBS CERTIFICATION PORTAL REGISTRATION AND TESTING INFORMATION
So your ready to get your RBS certification done and need to know the next steps? Let us help! Below you will find a simplified version of how to register on the California state ABC website, complete with pictures.
Once you have followed steps #1-7 below, come back to ComedySellerServer to begin your training course. With over 30 years of experience producing education courses, we have learned that educating with entertainment has been proven to generate fantastic results in the learning process. We provide an all video course, written by real comedians, that is state certified and gives you the ability to go at your own pace. Sign up today and finish at your own pace! Why not get your certification done while simultaneously getting in a few laughs.
Getting your RBS certification in 10 easy steps
Go to https://abcbiz.abc.ca.gov/ and click REGISTER.
Complete registration and check your email, click the CONFIRM EMAIL button.
Now you are back at the ABC portal… LOGIN.
On Dashboard under the Server section click START APPLICATION.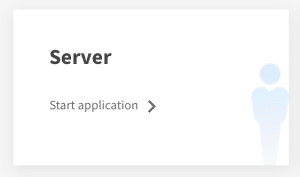 5. Complete all of the menu items on the portal.
Instructions, Privacy Notifications, Server Registration, Payment and Attest & Submit.
Please note the spelling of your first and last name must match exactly in the RBS portal and the Seller Server Training course you register with.
There is a $3.00 registration fee for the state. After you submit the payment, you will be directed back to your dashboard.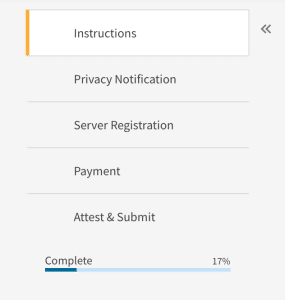 6. Once the registration is complete check your email, click the LOG IN button.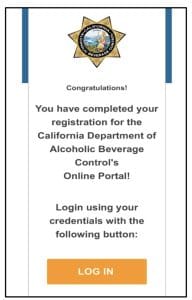 If you don't receive an email just Log in to RBS portal, view your dashboard and your 9 digit Server ID number will be visible. If for any reason you need to log out of registration you can return to your and continue.
Please note: The tracking number is NOT your server ID Number.
7. Now that you have your 9 digit RBS ID number you can begin course registration:  Seller Server Training Course provider.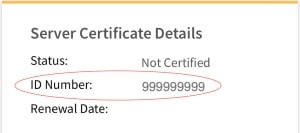 8. Once you pass the training course, the RBS Portal will be notified (within 24 hours) of your successful completion.
9. Return to the RBS Portal and take the final exam.
FYI, the exam is 50 multiple choice questions and it is somewhat difficult so it is important to pay attention to the course and actually learn! You have 3 attempts to pass the test. Should you fail all 3 attempts you will need to pay another $3 fee and start the test over.
10. Once you have passed the RBS exam your "STATUS" will change to "Certified" and your certificate will be valid for 3  years. You must take a screen shot showing that your Status is "Certified" with your ID Number and Renewal Date visible and present this to your employer.
Serious Stuff. Done Fun.