If you are in the hospitality industry in California you have probably heard of Lead Certification. But, as of July 1st, 2022 a new training is being implemented and this one is being required by the state. RBS stands for responsible beverage training. It is a new law, passed back in 2017.  We discuss the main differences between the two and why one (RBS) is required and the other (lead) is optional.
What is Responsible Beverage Service Training
RBS is a new training required in California as of July 1st, 2022. All companies that serve alcoholic beverages must has their employees take an RBS course within 60 days of being hired. Courses can be taken online and at your own pace. Every course is followed by a short exam. Once someone has completed their course and passed their final exam, they are certified for RBS for the next 2 years. You can sign up for an RBS course here!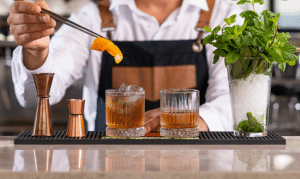 Why is an RBS course necessary for the hospitality industry? In short, California decided to make courses mandatory for all establishments that serve alcohol in order to protect not only patrons, but also, the employees themselves. Studies have shown that an alcohol course helps to improve the number of alcohol related incidents. Therefor, making it safer for everyone involved. Employees will learn things like; how to check an I.D, what to do if someone is over served, how to deny someone alcohol, etc.
The official statement about the new RBS requirements for the state Alcohol and Beverage Control (ABC) is as follows:
"Any on-premise alcohol server and manager must be certified by an accredited RBS training provider and pass an ABC exam within 60 calendar days from the first date of employment. The RBS exam is currently available in English, Spanish, Korean, Chinese, and Vietnamese and will soon be offered in Tagalog, Hindi, and Punjabi."
What is LEAD Training
LEAD stands for Licensee Education on Alcohol and Drugs. It is also an approved course by the ABC. However, even though this course is strongly recommend, it is not legally required. The LEAD program provides practical information on how to serve alcohol safely. Although the two programs cover many of the same details, RBS is much more informative and requires a final exam to be passed. Know that if you or your employees have already taken a LEAD program is does not substitute for an RBS course. In other words, the state of California will not recognize this has proper training. In other words, all establishments are still legally required to take a responsible beverage course.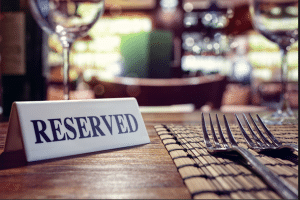 Where to get RBS certified
Getting RBS certified is extremely easy. You can take a class both online or in person. Secondly, you can take a class individually
or with a group for a corporate discount. Classes will take around 2.5 hours. Lastly, there will be a final exam. Don't worry it is open book. It's also not as painful as you think it is.
Comedy Seller Server's online course was written by real comedians. We follow the science behind tying an emotion to memory. What better emotion than a little bit of laughter. Most importantly, we want people to walk away not only more informed but with the ability to remember all that new information. The course has been written SNL style with short skits to keep people entertained and make getting certified as painless as possible. Once the course is complete, certification is instant. It's that easy. If you have anymore questions about What RBS training is, refer to our most recent FAQ.  You can also chat with us online or contact our support team. 
As always, stay safe and happy serving